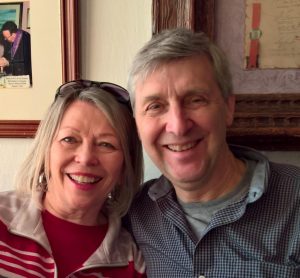 Vice President of Missionary Ventures International
Rev. Luther Meier is the Vice President of Missionary Ventures International, overseeing and facilitating mission work worldwide.
Luther & Sandy Meier are Americans living in Britain since 1976. When God dramatically called them into ministry in 1975, Luther left behind his university teaching and performing career in music. They sold their home and joined an evangelistic music team taking them to 20 countries over 6 years. They witnessed thousands of Eastern and Western Europeans coming to Christ.
The Meiers came in contact with Missionary Ventures in the early 90's and were ministry associates until 1995, when they joined full time and founded Missionary Ventures Europe. They pioneered ministry primarily in Uganda, India and Russia where they established leadership training colleges that flourished along with short term teams and various projects. In 2005, Luther was appointed as vice president at large of Missionary Ventures International.
During 40 years in foreign missions, they have ministered in 36 countries. Sandy has sung in 15 different languages for evangelistic events and worship settings, as well as joining Luther by speaking in conferences and Bible colleges. With primary responsibilities of spiritual oversight for MVI, Luther and Sandy continue ministering the Word of God.