We have an exciting trip lined up for July 2020 and we would love you to be part of it!
Go&Be is an English speaking Christian Summer Camp in the city of Ventspils, with teams of people from England and the USA getting involved to really capture the culture and language.
Our goal is to encourage and help young people living in Ventspils practice their spoken English; providing the opportunity to meet new native English speaking friends and learning Christian values for life through relationship.
From 6th to 10th July, 2020.
There is a limited number of participants in the team, so please get in touch to put your name down and be part of this team to build relationship and help youngsters with their English.
Location – "Raganas slota" is a beautiful Guest House located along the river Venta, 3 km from Ventspils. Click here to see more of the accommodation 
We are looking for a team of 10 – 12 people who want to engage with young people and build relationship while teaching English. All training will be given in regards to the teaching and we have a full itinerary for the trip which does include a day or two sightseeing.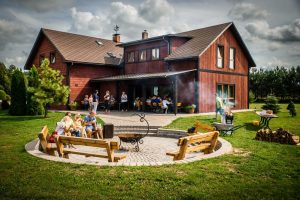 Here are the approx. costs and itinerary for the trip:
Sat 4th July 2020 – Fly and arrive in Riga, travel to Riga Ventspils
Sunday 5th July 2020 – Meet up with team from USA and get to know each other
Monday 6th July to Friday 10th July – 'Go&Be' Summercamp
Saturday 11th July – Free day in Ventspils
Sunday 12th July – Church service and day in Ventspils Riga
Monday 13th July – Travel Home
Approx Flight cost – £300 £350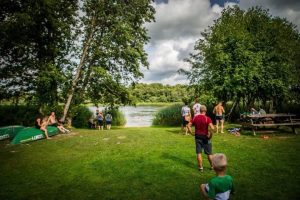 Approx Ground Cost – £460 – £500
Total approx – £760 – £850
If you are interested please get in touch
To see more about the GoandBe Summercamp on the website click here