Dear Donor
RE: Financial Donation for Zambia Aid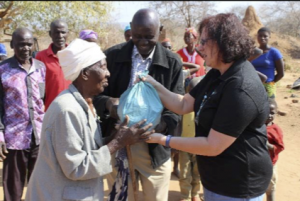 What a blessing it was to experience the joy and surprise of those who received a food parcel that we recently distributed on our ministry trip to Sinazongwe, Zambia. This was definitely a surprise as those in need were summoned to the church without them knowing the reason.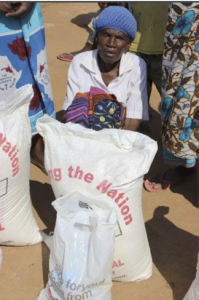 Therefore, when they realised why they had been asked to come and then to see this food parcel brought about much joy.
With your and others financial donation we were able to bless 170 families with a food parcel. These food parcels were distributed among 16 churches in the Sinazongwe district, Zambia. Each food parcels consisted of a 25kg bag of maize meal and a small bag of groceries which included cooking oil, candles, matches, bath soap, tea, sugar, milk powder, clothing soap, salt, tin of fish and biscuits.
We just want to thank you for your donation enabling us to bless all those that received this 'Gift of Love'. It is truly with grateful hearts that the recipients received this 'gift'.
We pray God's blessings upon you and your family as we rejoice in Him alone and praise Him for this provision.
In Serving Him Together
Hugo & Salomie du Toit